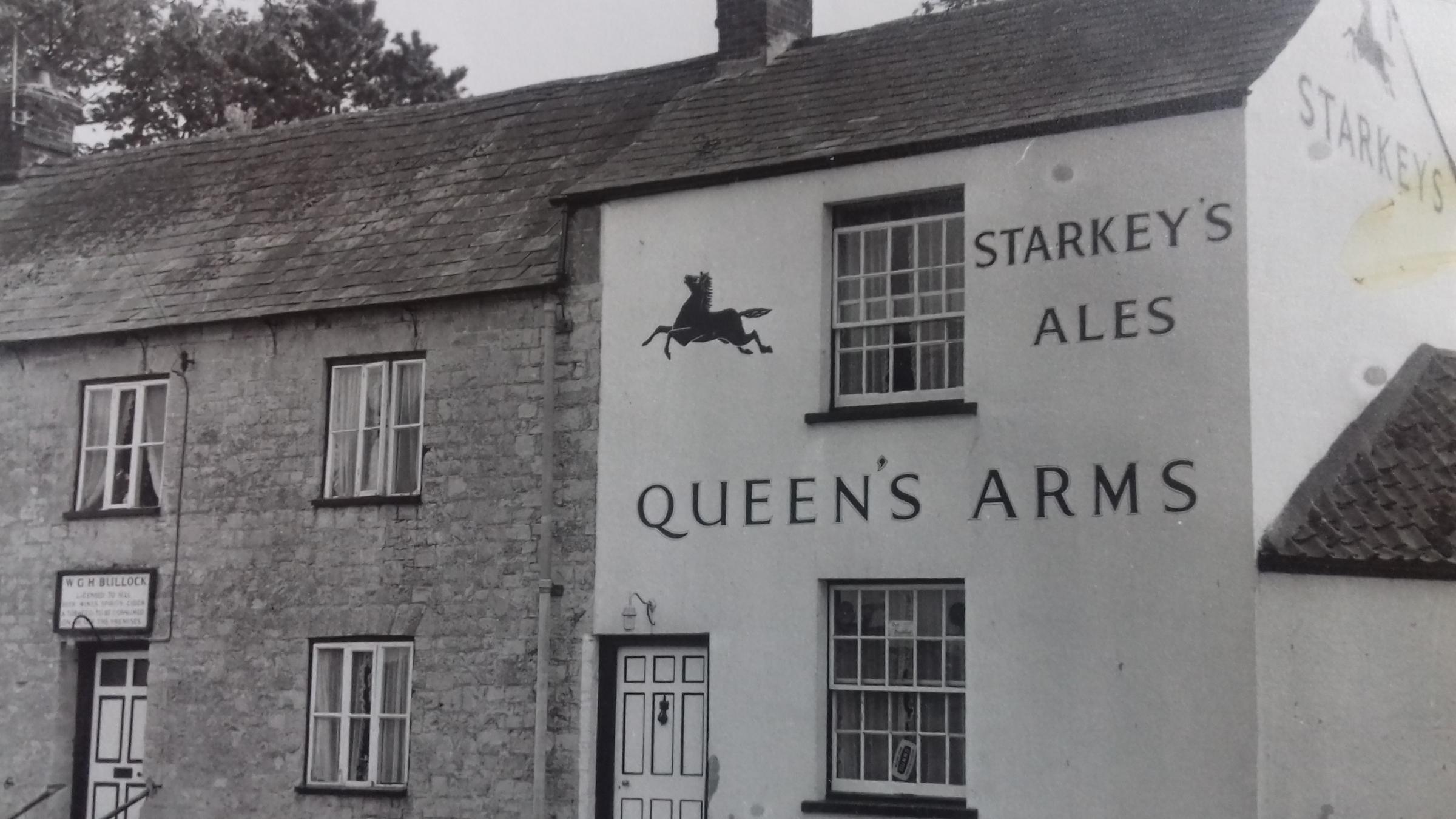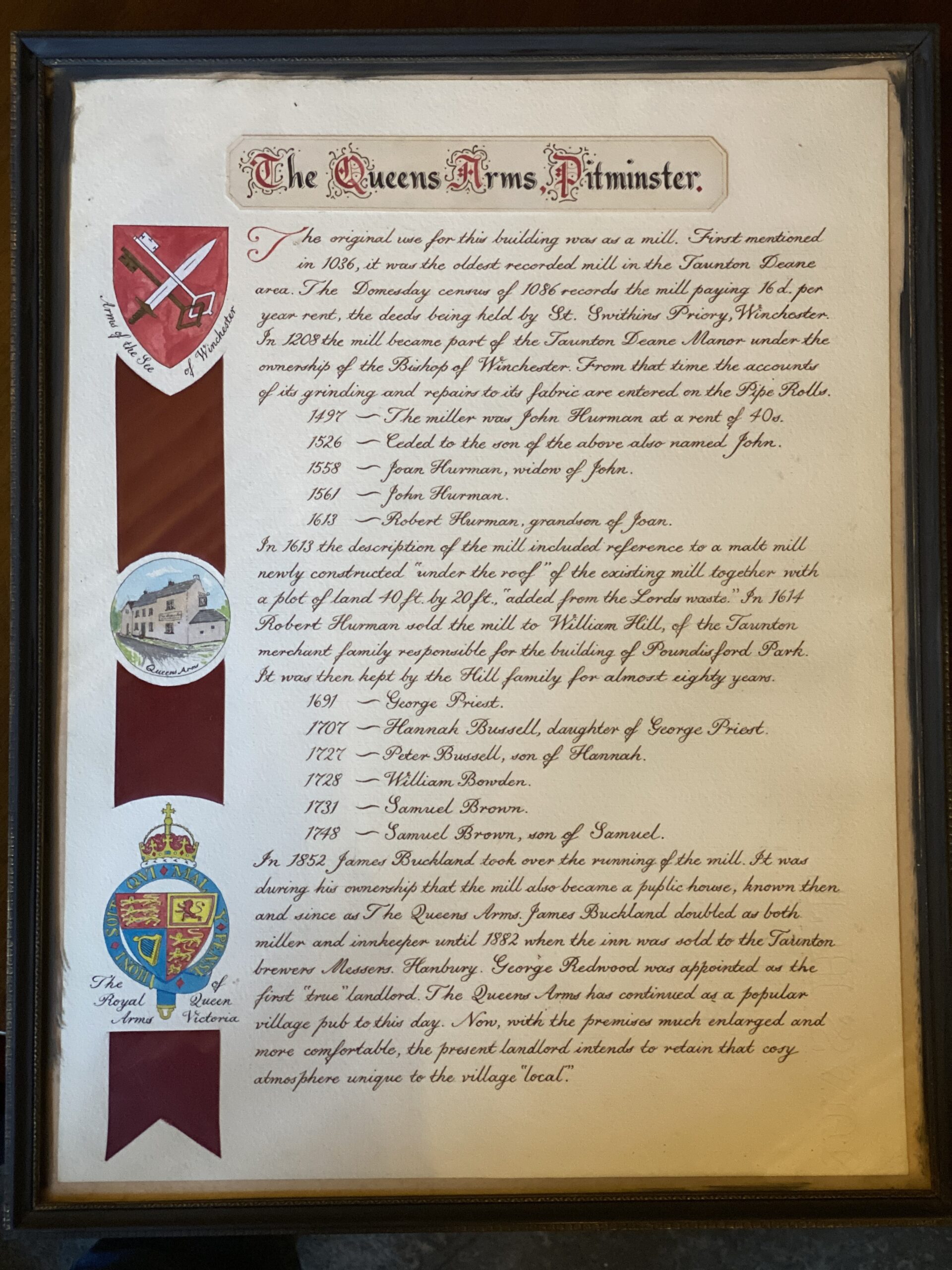 The original use for this building was a mill. First mentioned in 1036, it was the oldest recorded mill in the Taunton Deane area.
The Domesaday census of 1086 records the mill paying 16d per year rent, the deeds being held by St. Swithins Priory, Winchester.
In 1613 the description of the mill included reference to a malt mill newly constructed "under the roof" of the existing mill together with a plot of land 10ft x 20 ft, 2added from the Lords waste". In 1614 Robert Hurman sold the mill to William Hill, of the Taunton merchant family responsible for the buiulding of Poundersford Park.
In 1852 James Buckland took over the running of the mill. It was during his ownership that the mill also became a Public House, known then and since as the Queens Arms.
James Buckland doubled as both miller and inkeeper until 1882 when the inn was sold to the Taunton brewers Messers Hanbury. George Redwood was appointed as the first "true landlord".
The Queens Arms has continued as a popular village pub to this day.